"We are your septic tank repair specialists in Jackson County and surrounding areas– call us today!" 
Dinsmore Trucking & Septic Services is your trusted septic service provider. We work hard to give our customers the best service they deserve. 
We offer the following services: 
Septic Tank Pumping

 

Grease Trap Cleaning

 

Septic Tank Alarm Installation

 

Septic Tank Riser Installation

 

Septic Pump Replacement

Septic Tank Locating

Hydro Jetting

 
We value integrity and honesty.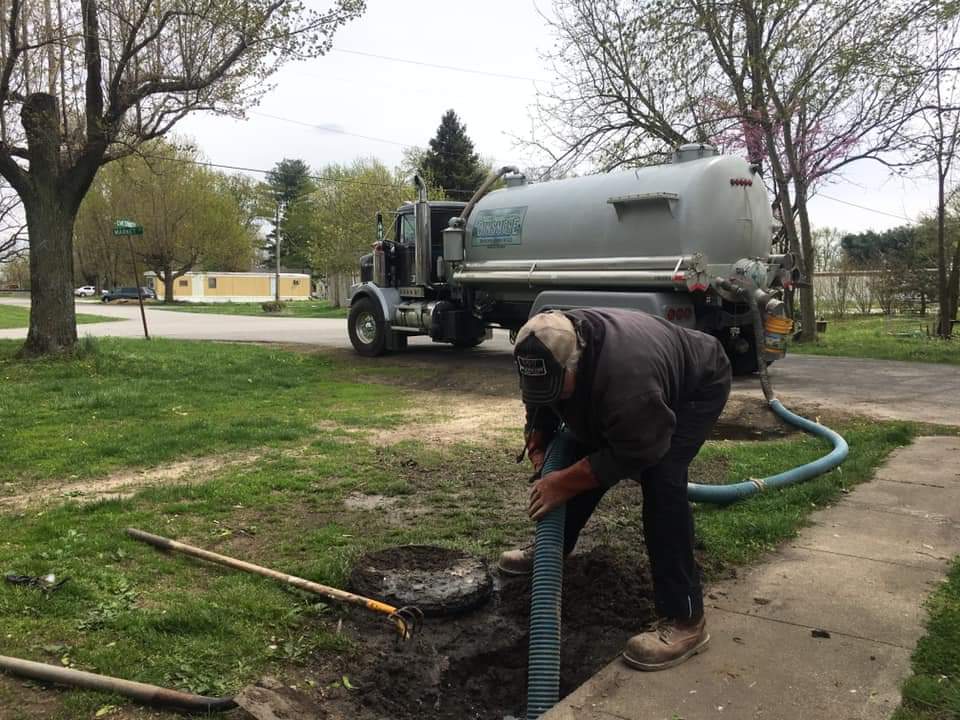 "Fast and Reliable Septic Tank Pumping Company in Jackson County and surrounding areas– call us today!" 
You may never think about septic tank pumping until a sewer problem occurs and it is your only choice. However, did you know that septic pumping should be done every few years? The following factors affect the frequency of your septic pumping. 
Number of people living in the house

Number of bathrooms you have

Size of your septic tank

 
 Septic tank pumping is something that should always be done by a professional. When you call Dinsmore Septic Services, you can rest assured you are getting a septic technician that is knowledgeable and has experience in the field. Our customer's comfort and satisfaction are our first concern. We want to make sure you get 
Your Trusted Septic Tank Pumping Provider Is Here To Serve You. Call Now For A Free Quote
Septic tank pumping is not a simple DIY project. When you call us for your septic tank pumping, we will take the correct steps to resolve your septic issues. Once we have located your tank we will clean and inspect your tank properly. We have long hoses so we can park further away, so we don't mess up your yard with our heavy trucks! Then we suction out the excess sludge that you have built up. 
When you let your septic go years without maintenance, the potential for sludge build-up is greater. Decrease the chance of having sewage back into your home, sinks, and showers by calling us to get your septic pumped every 3 to 5 years. 
RESTAURANT AND COMMERCIAL GREASE TRAP CLEANING
"We serve our communities with world-class grease trap cleaning!" 
All commercial kitchens have grease traps. Grease traps are an essential part of kitchens' drainage systems. Grease traps are most generally not on a septic system. Most are on the city sewer.  
 They keep all the grease, fats, and oils from getting washed into the septic system. That's why it is important to have regular grease trap cleaning. 
Below are some reasons why routine grease trap cleaning is important.




Grease traps should be well-maintained to function properly. 

 

NFPA-96 Standard requires that your grease traps remain clutter-free. Failure to follow the standard can mean closure for your business.

 
Grease trap cleaning should be done every 90 days or less to achieve the best results. It will cut the foul odors emanating from the trap.

 
Premier Provider of Grease Trap Cleaning Services
Grease can cause a significant amount of drainage issues! When grease goes down the drain, it solidifies as it gets colder. Afterward, it will stick to your pipes, catch debris and cause blockages. It is also a good sign that you need to have your grease traps cleaned.
Why Trust Us for Grease Trap Cleaning?
Here at Dinsmore Trucking & Services, we can take care of all your grease trap cleaning needs. Call us today to set up an appointment or to schedule a routine cleaning for your commercial kitchen. Proper maintenance of your grease trap is essential to keep your kitchen up and running! Our company has years of experience and has its customers' best interest always in mind.
If you have any questions about the grease trap cleaning process, please give us a call!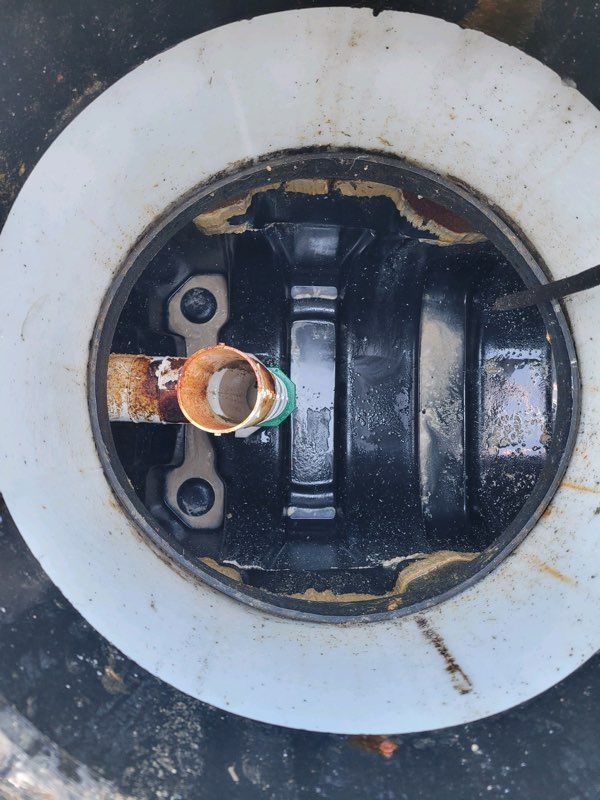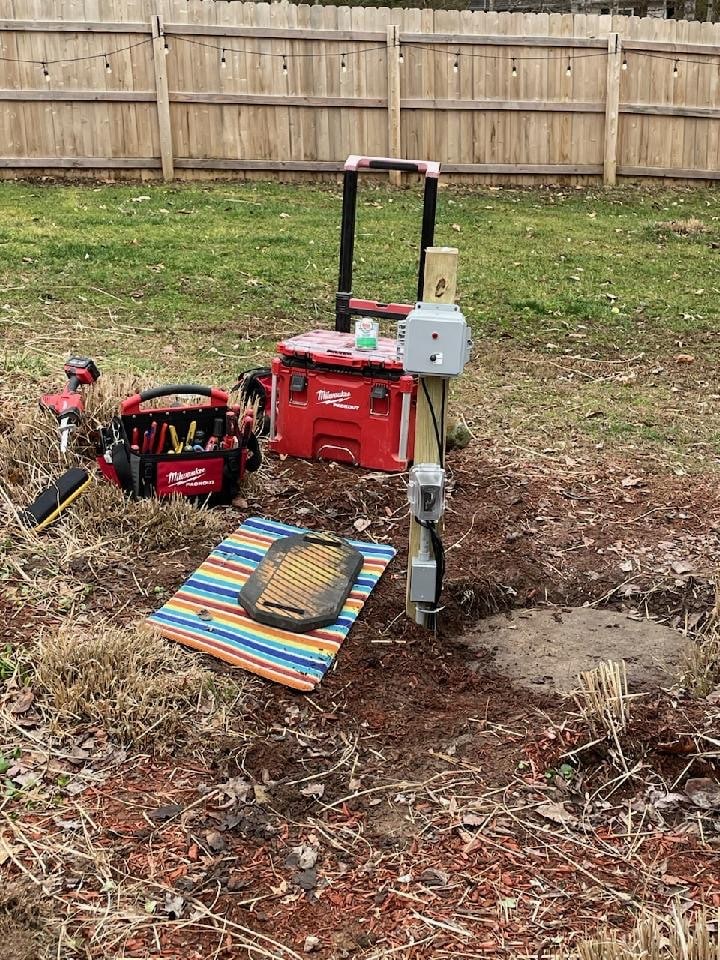 SEPTIC TANK ALARM INSTALLATION
"We provide the best alarm replacement and installation services in Jackson County and surrounding areas." 
If you have a system where the drain field is elevated higher than your septic tank you more than likely have a pump chamber, with a pump, that pumps the effluent waste to your drain field- you are required to have a septic alarm. The alarm will then alert you if your pump stops working and can save you some major septic issues.
Some of the reasons why your septic alarm is triggered are:

 

You have a failed pump. Your pump float has failed. 

 

There is a disconnection of power to the pump.

Your septic tank is leaking around the riser.
A septic alarm is a safety precaution that is placed in your pump tank. It will alert you when the levels in your pump tank get too high. When a septic system is installed, a wire should always be put in place for an alarm circuit. It is the homeowner's responsibility to ensure that there is an alarm set up for your septic tank.
High-Quality Septic Tank Alarm Installation and Replacement Services
Like everything else, alarms can stop working and need to be replaced. Getting your alarm checked is an essential part of the regular septic maintenance. When you need a septic alarm replacement, call the septic professionals. Dinsmore Septic Services has experience with different types of septic systems. We know what the right alarm replacement for you is. 
Types of Septic Alarms
There are several different types of alarms you can get as your alarm replacement. One of the most popular alarm systems is called the pedestal alarm. This type of alarm comes with a pedestal post that gets buried in the ground. It is equipped with a float switch that runs from the pump tank to the alarm box. When the water levels get too high, it will trigger the float switch and set off an alarm buzzer and light. 
Another type of alarm replacement is one that is installed indoors. They can be placed in your garage, garden, shed or home. The difference between this alarm and the pedestal alarm is that it is not outfitted with a weatherproof box. It has the same functions as a float switch and monitors the tank water levels. When they get too high, set off an alarm that buzzes and lights up. 
An alarm in your pump tank is one of the best ways to maintain your septic tank. It will keep you alerted when the fluid levels get too high. It will help you prevent a septic emergency such as sewage backing up in the pipes. 
SEPTIC TANK RISER INSTALLATION
"We provide premier septic tank riser installation services" 
Here at Dinsmore Trucking & Septic Services, we offer riser and lids installation. We can install risers on old tanks or brand new installs. Some of the excellent benefits of septic tank risers are: 
You will be reminded of the presence of your septic tank each time you see the riser cover.

 

Modern septic tank risers are easier to seal surface water from entering the tank.

 

Not all septic tanks are created equal. They don't all have a riser and lid as part of the tank. A septic tank riser is a pipe made out of concrete or plastic that is attached to your septic tank opening for easy accessibility to the septic tank. 

 
Expert Septic Riser Installers
Having a riser and lid added to your septic tank will save you money. If your septic tanks are buried below the ground, we will locate and dig it to get to the opening. It will enable us to inspect it or pump it out, it will end up costing you more money in location and accessing fees. Having a riser and lid as part of your septic tank is the best way to make your septic tank easy to reach.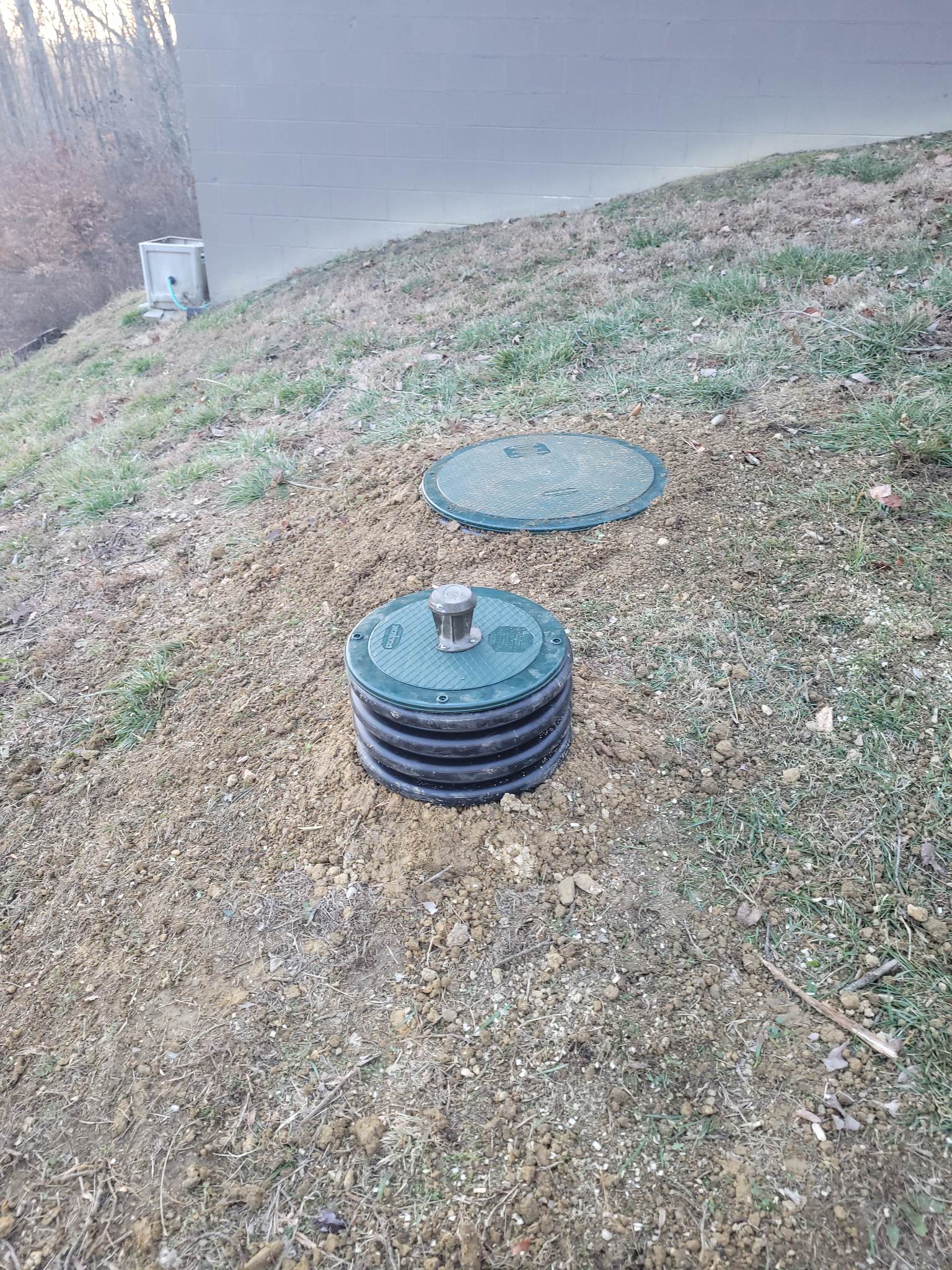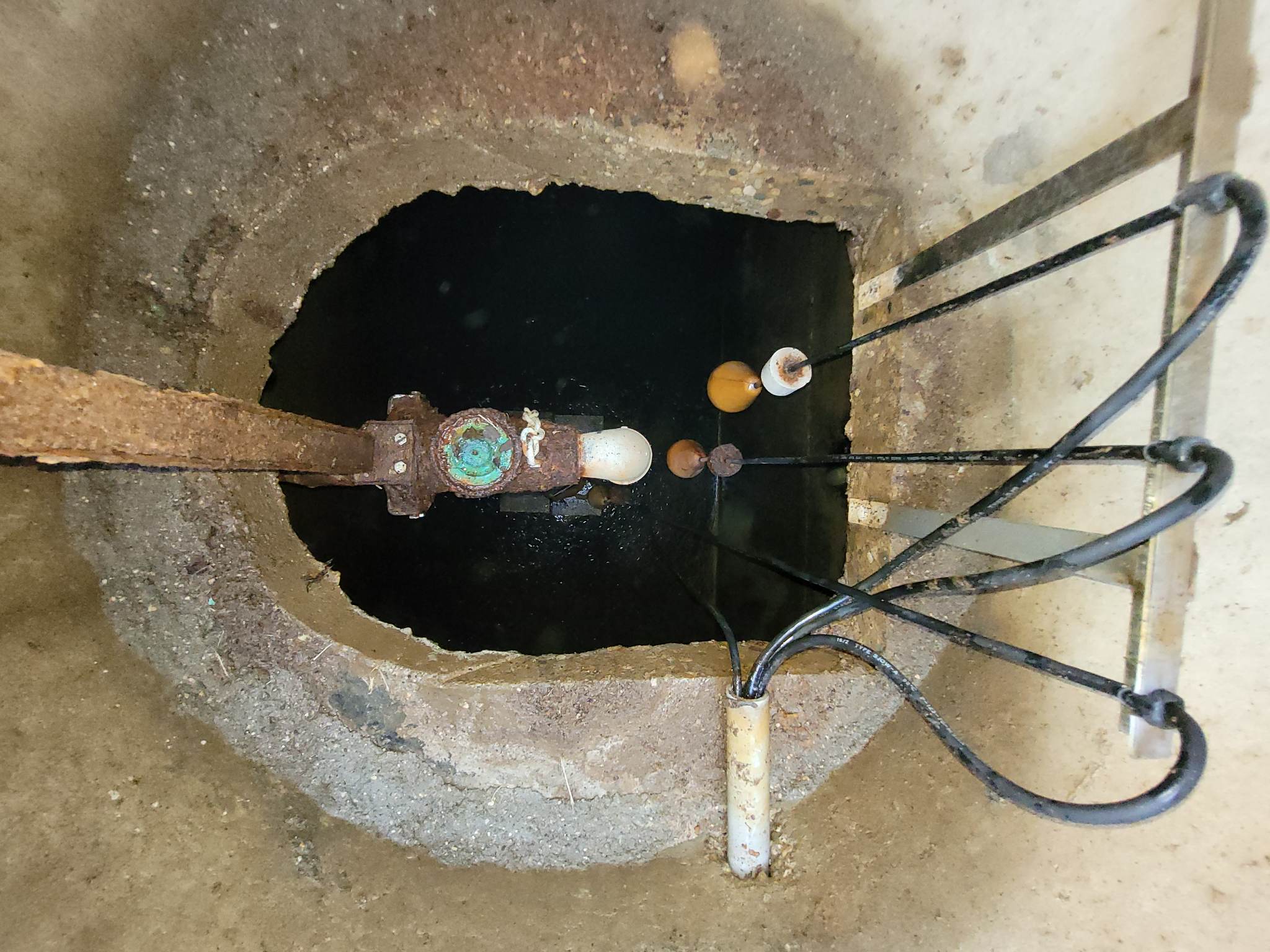 "Professional septic pump replacement- reach out to us today!"
When your septic pump fails and your alarm is going off, it could lead to major backup. Dinsmore Trucking and Septic Services can diagnose and repair your pump issues. We guarantee a fast and accurate solution to your septic problems. We want to meet customer satisfaction in all our septic projects.
Professional Septic Pump Replacement Service
Septic pumps work hard to move wastewater to your drain field. Typically, pump installation is in the pump tank located near the septic tank. The wastewater moves from your home to the septic tank, then the water moves to the pump tank and the septic pump pumps the wastewater to the drain field. 
 
When your septic pump malfunctions, wastewater can back up into your house. That's why it is essential to maintain the pump so it can last for years to come.
Common issues with houses below the grade level
In some cases, your septic tanks are at a lower grade than what your acceptable drainage field site is located.  When this happens, a standard gravity-based septic system cannot work. Septic pumps are used to carry the waste water to the drainage field.
We can Replace Any Model of Septic Pumps!
A failed septic pump could be a septic emergency. When your leach field is higher than the inlet pipe, sewage backup can happen. While there is a check valve that can prevent this from happening, your tank will eventually reach its capacity. 
 
In general, septic pumps last about 10-15 years. This number may change depending on how hard the pump has to work.
"Providing professional septic tank location services!" 
Have you recently bought your property?  If you are having issues with the location of your septic tank, we are here to help. Dinsmore Trucking & Septic Services offer septic tank locating services along the septic tank and drain field locating. When you have an emergency, and you need a septic tank locating service, call us immediately. We offer this service to both residential and commercial areas alike! You can achieve it successfully after a septic pump-out is done. The remaining components left are the pump tank, distribution box, drain field, and mound system.
How do you Locate your Septic Tank System?
When you need a septic service, and you do not know the location of the tank, we can help. Below are some ways in which it can be done. 
Obtain the septic system diagram.
Call your local health department or the company that installed the system, they may still have copies of plans for your septic system. The diagram can tell you the location of the tank, as well as the lids. However, if your septic system was installed before permits were needed, this option won't work. 
Look for some signs.
The previous homeowner may have marked the location of the tank. It could be a small flag or some lawn ornament. 
Locate the septic tank first.
If you want to locate your septic tank, you must follow the main sewer line. The sewer line can pinpoint and find the exact location of your septic tank. Generally, the septic tank is the first part of the septic system. It can be found between 10 to 20 feet of the home. 
We are Septic Tank Locating Experts! 
We have been locating numerous septic tank systems. We are fully committed to customer service. We have the best tools and knowledge to get the job done. We promise to listen to your needs and take care of them. We guarantee to provide excellent services at affordable prices you can appreciate.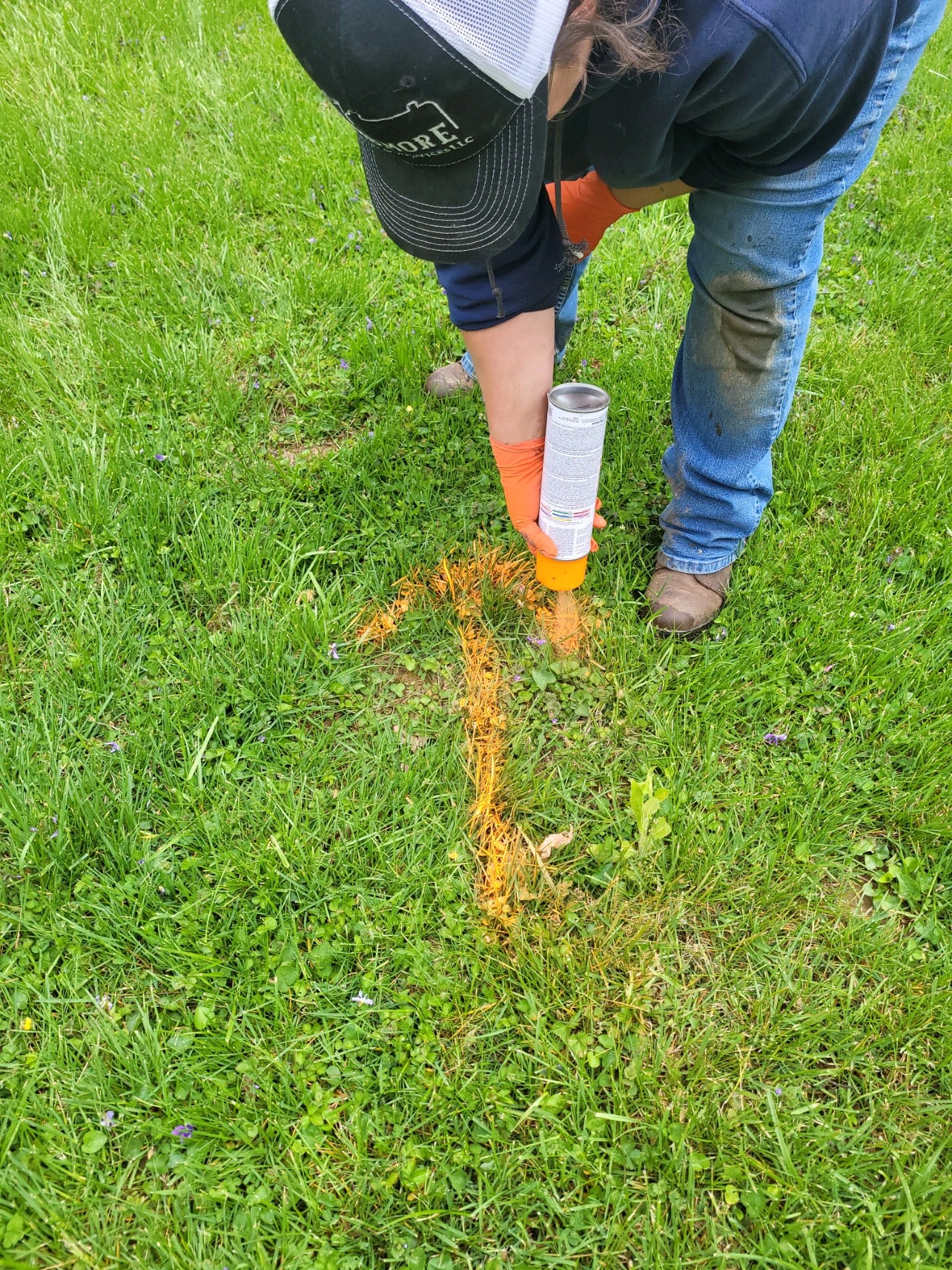 "Quality, performance, and value are our commitment to you – call us today!" 
Our team of trained and experienced experts at Dinsmore Trucking and Septic Services are equipped with high-quality drain and sewer cleaning equipment to effectively get rid of the problem.
We offer hydro jetting services for drain and sewer lines to all properties. Our experts have been trained to inspect your pipes carefully with any hydro jet service and make sure that your pipes are clean and clear of anything that may cause clogging.
How Does Hydro Jetting Work?
Hydro jetting is a kind of cleaning using water that flows through a long, thin, flexible hose. The thin hose is fed into the drains and blasts out water under very high pressure. The nozzle emits water at all 360 degrees, making sure that every portion of the drainpipe is covered. 
The pressure of the water that flows through the hose is powerful enough to force debris away from the pipe without causing any damage and move it into the sewer or septic tank. This type of high-pressure jetting is one of the most effective ways to clear your pipes of obstructions like tree roots and sludge that often clings to the lining of your drain pipes.